Strollers, Diapers and Owls!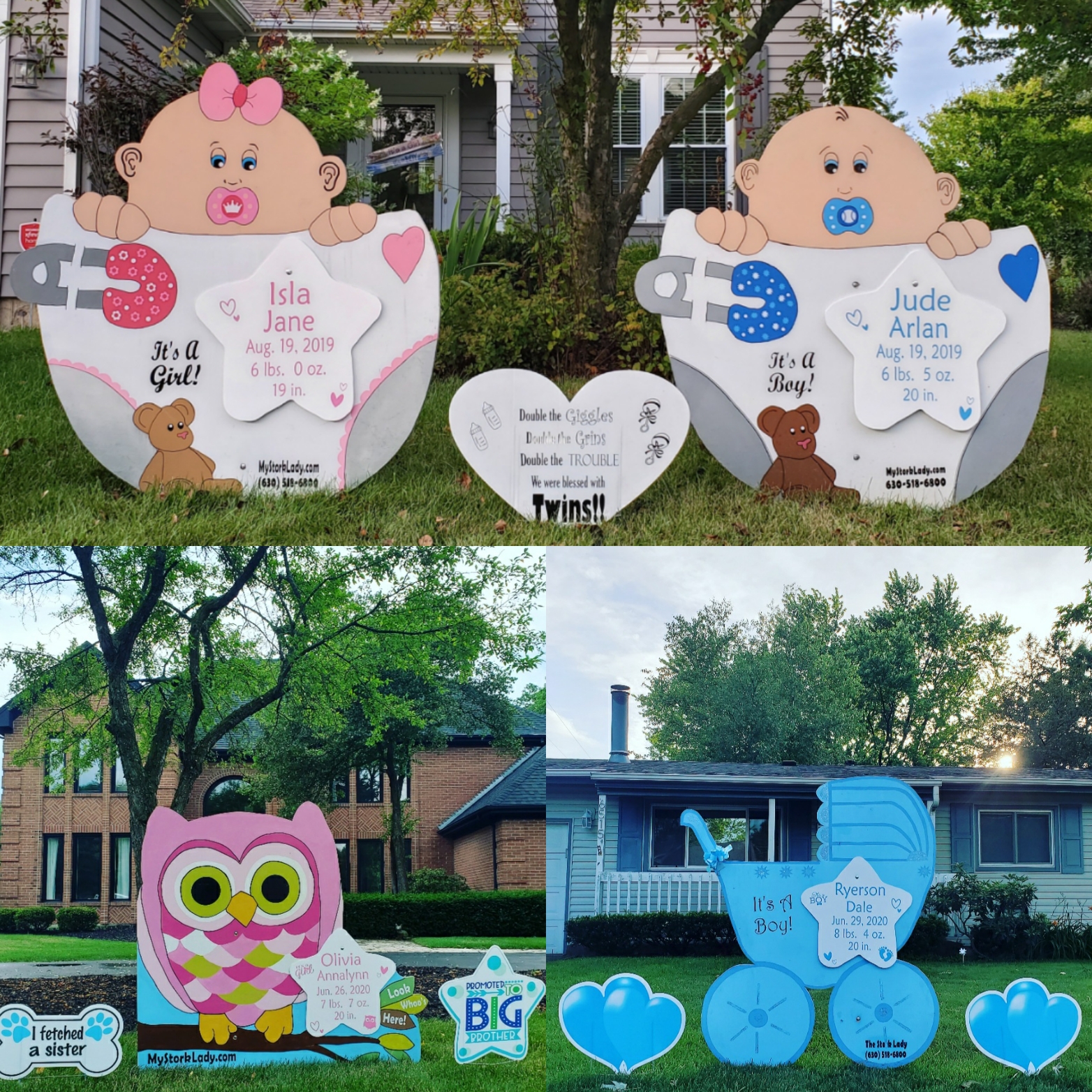 My Stork Lady offers the largest selection of adorable newborn signs.
Choose from our adorable stroller sign, that lets everyone know who "Just Strolled in", our popular baby diaper sign that announces "The New Kid on the Block",  or the enchanting Owl is also available to announce "Look Whooo's Here!"  Each sign is available in either Pink or Blue with a Star Keepsake.
Stroller Signs
Our Stroller Signs are perfect for helping you announce that "two new feet have just strolled into your lives." Be the first one on your block to have this unique sign and your little one will be the talk of the town!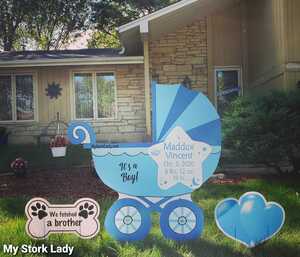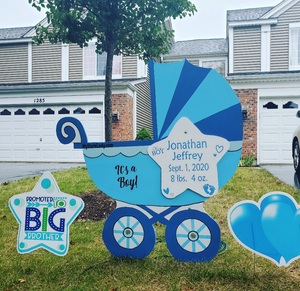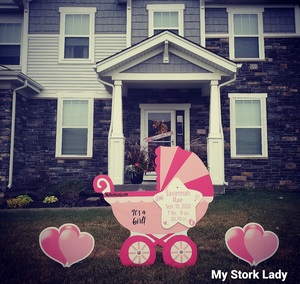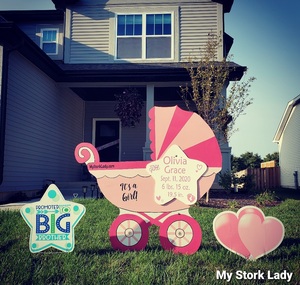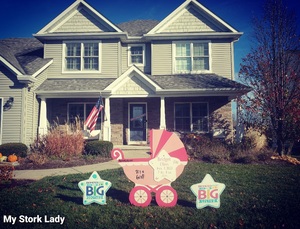 Baby Diaper Signs
Our precious Baby Diaper Signs have a Baby Girl or Baby Boy "peeking" out from behind their diaper to say "hello" to all the family, friends and neighbors that have been waiting to meet him/her!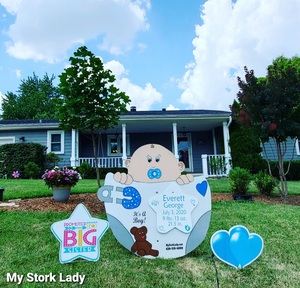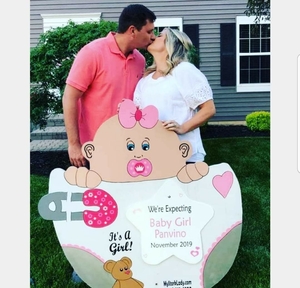 Our New Baby Owl Signs
Look Whoo's Here!! Our new adorable
Owl Signs are quickly becoming a customer favorite. These Baby Owl signs are ready to Fly on over to help announce your new arrival.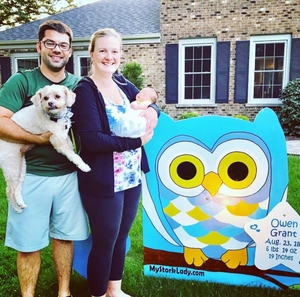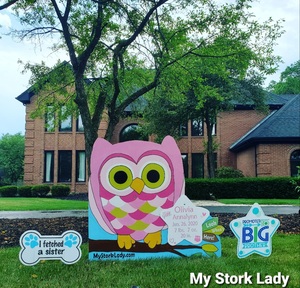 All of our rentals include the following:
Your choice of sign
Delivery, Set-Up and Removal of the lawn sign
The Personalized Keepsake to hang in the nursery
An It's A Boy/Girl Door Banner
A spotlight for night viewing
A complimentary Text Message to notify you when your sign has been delivered.
Ask us about our special pricing for Twins and Triplets.
*Spotlights and side hearts / sibling signs may not be available during winter months.